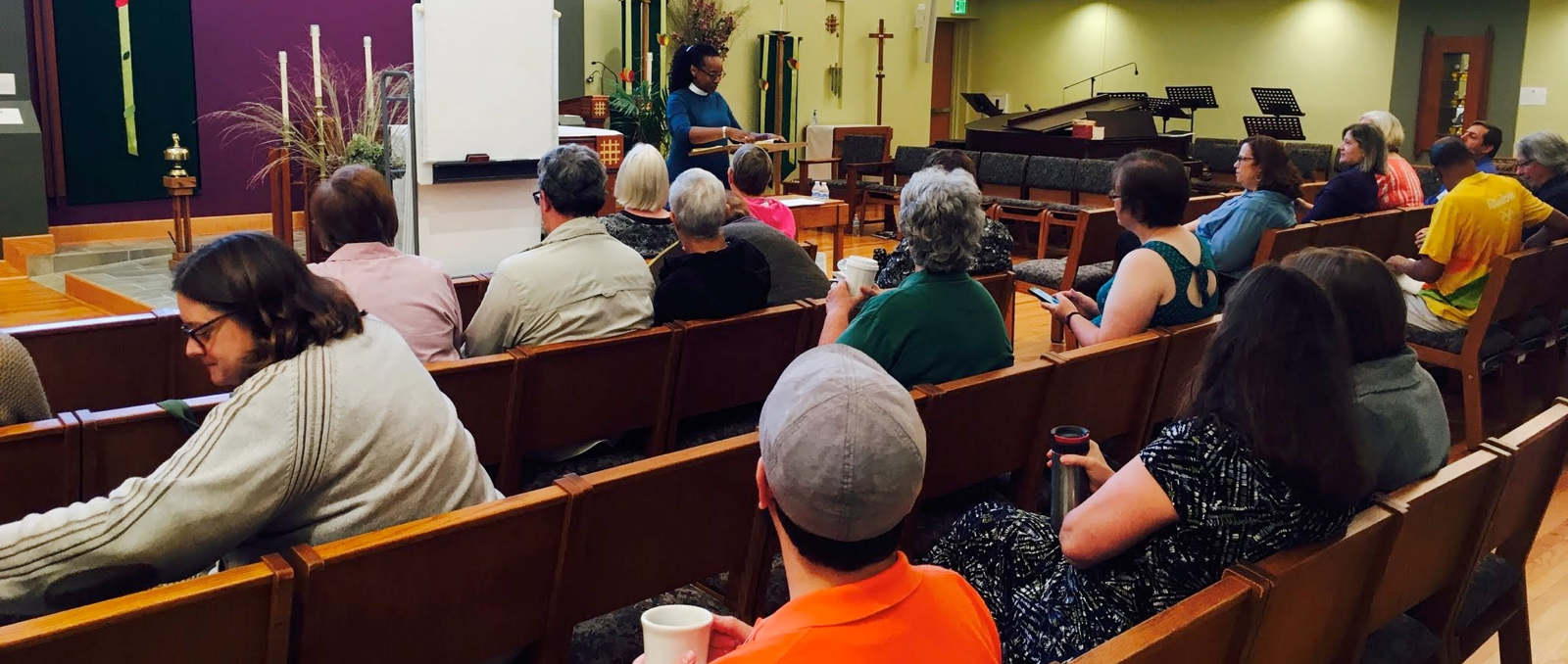 Adult formation is an important part of who we are as a community of faith. Since we believe that faith is a life long process of becoming, we see Adult formation as a journey with a few signs to point the way.
Jesus himself continued to grow and change as he developed his ministry so are we called to continue to grow, even as adults. Below you will find the latest Adult offerings. Please join us for a class. You never know, it might change your life.
Adult Education Offerings
Please note that Adult Formation Forum meets Sunday mornings at 9:30 a.m. Please check the parish calendar for the current Faith Formation offerings.
Faith Formation is a lifelong process of becoming more fully who we are as children of God. No matter how young or how old we are, each one of us is to continue to be shaped more fully into who and what God intends us to be.
At the heart of our Christian faith is the process of being formed. At St. Paul's, Faith Formation has been set by the Rector and Vestry as a priority for our parish over the next five years. Our hope is to provide life long learning for all ages, engaging not only the mind but the spirit as well. Faith Formation is not limited to Sunday morning in a classroom because all aspects of our lives are opportunities for growth.
Faith is about the journey not the destination
St. Paul's offers throughout the year several classes geared towards educating both newcomers and church alumni/ae about what it means to be Christian and what makes us uniquely Episcopalian. Episcopal 101 & 102 are two courses offered twice a year as an introduction to the Episcopal Church.
Our Children & Families Coordinator, dedicated teachers and Rector all strive to make life long learning fun and interesting for all. We encourage you to explore the different offerings for all ages.