The Art Gallery at St. Paul's was started in 2015 by a group of dedicated artists from the congregation. Stemming from a vision of providing a space in downtown Brighton for local artists to display their work, several renowned art pieces have hung on the walls at St. Paul's.
Each exhibit is unique and highlights the many forms of art expression present in the wider community. Each exhibit lasts approximately 4 months.
Please contact the parish office if you are interested in exhibiting at St. Paul's.
Current Exhibit Information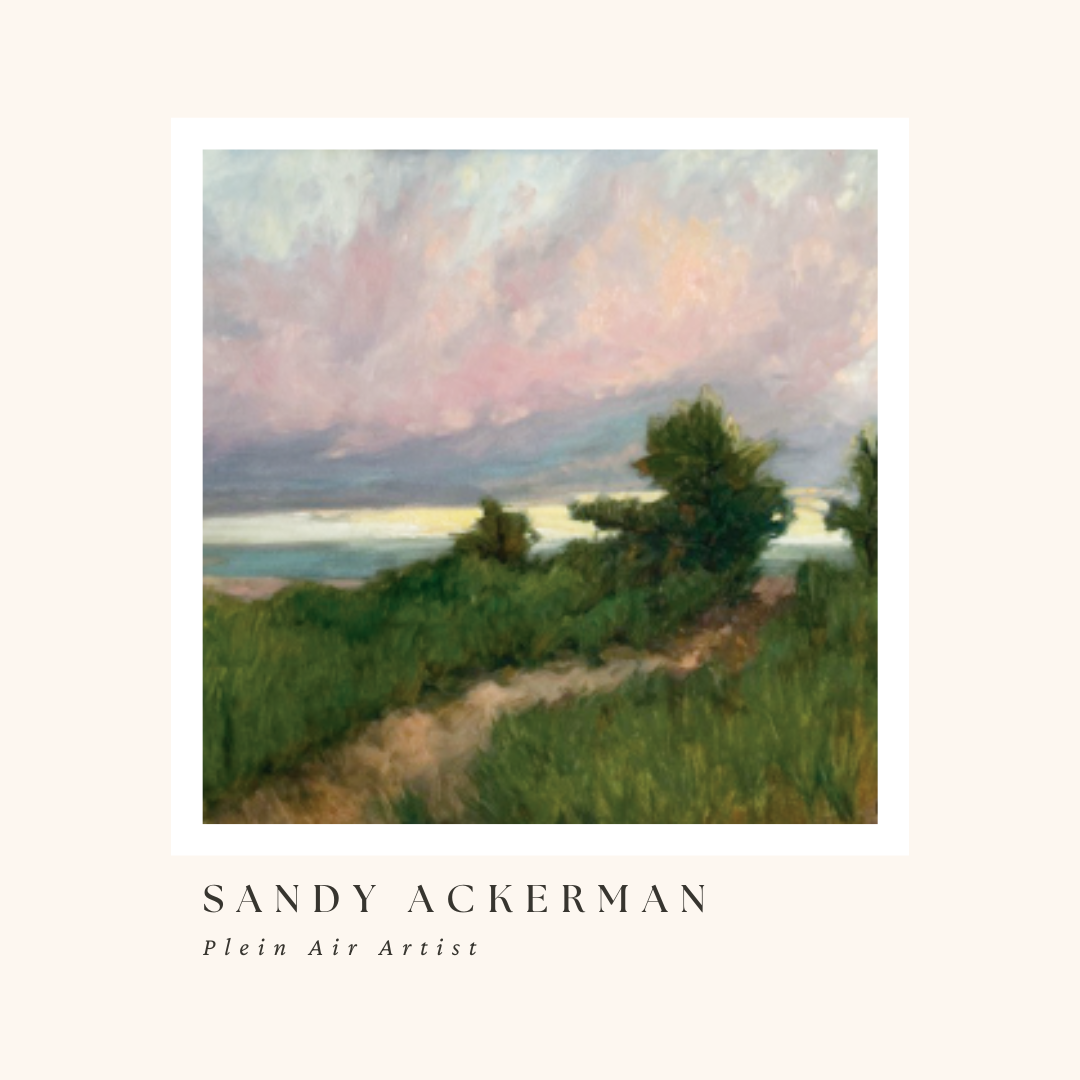 Michigan Impressions: Sandy Ackerman
About the Artist
Painting has been my method of connecting with the world around me for my entire life. It is the medium I use to attempt to communicate the awe I feel when I see sunlight filtering through leaves, or reflecting on a cloud, or that spark in the moment when you make eye contact with someone. My challenge is to capture those transient images in a way that communicates to others what I saw in that fleeting moment.  Nature, in its perfection, creates endless opportunities for study.
My usual area of concentration has been the landscape.  I recently have been interested in the figure interacting within the landscape. As I gain the perspective of age, watch my children grow, and my parents grow old, I see the stages of our lives as fleeting moments. Something to capture, preserve and communicate through my paintings.
I paint from life, plein air, in oil, trying to capture the heat of the sun or the movement of the wind. My figures are also painted from life. Those subjects caught in a moment, interacting with their surroundings. My paintings are a realistic portrayal of my interpretation of the moment, not a photographically realistic portrayal of the scene
Background information
I studied painting at The University of Minnesota, The Chicago Institute of Art, and Eastern Michigan University. I earned my teaching certification at Eastern Michigan University. After traveling the world as a flight attendant, I devoted my time to raising my children and painting murals in private homes and public spaces. I am currently teaching high school for Plymouth Canton Community School District.
Recently, I returned to painting canvases. I am anxious to share my works of art. This has been a long journey. I feel I have come full circle and arrived back at my original calling, to paint.
You can view the exhibit May – August during office hours (Tuesday, Wednesday, and Thursday from 9am – 1pm – check St. Paul's Facebook page for office closures).